About The Company
In the mid 1960's, the late Mr. Fred Kaiser opened "Kaiser Export Packing Service," a small packaging company targeted to prime and subcontractors for the Department of Defense and companies utilizing their efforts to do business overseas. Two years later, he hired Mr. Lucius Johnson as a packager. Together, they would serve the industry for over thirty years.
In 1982, Mr. Kaiser sold the company but continued to work as an inside salesman. Mr. Johnson was the plant manager in charge of manufacturing wood boxes & skids, packing goods per Military specifications, and custom crating large, heavy products on job-site primarily for ocean export.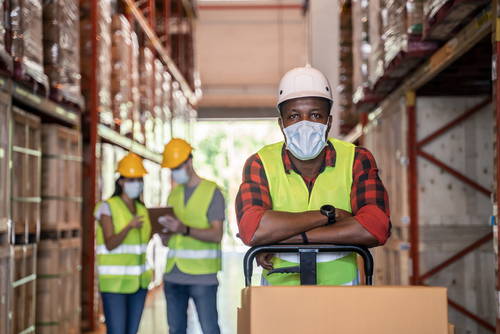 In February of 1995, Mr. Kaiser was terminated by the new owner of Kaiser Export. He didn't want to leave under such circumstances, so he turned to his long time friend and employee Mr. Johnson. Together, they would embark on an opportunity to open a new company providing the same services to those unique industries. Ultimately, "Kaiser & Johnson Export Packing Service Inc." was established on May 5, 1995 with the priority of creating the highest level of customer satisfaction. This satisfaction is maintained through Kaiser & Johnson's excellent customer service & business relations, on-time performance, and superior products and services at competitive prices.
In memory of Mr. Fred Kaiser and Mr. Lucius Johnson and on behalf of Kaiser & Johnson Inc., we would like to say "thank you" to all of our customers for their continued support throughout the years. We hope that our capabilities are forwarded to buyers who purchase within our categories. We greatly appreciate and anticipate the opportunity to quote on your requirements.