ASTM-D6251 Plywood-Cleated Boxes
If you're going to be shipping packages to the military, then you need to be aware of the special packing crates that must be used to send your products in. When shipping items to the military, there are also certain specifications that packages must adhere to or they will be rejected. ASTM-D6251 Plywood-cleated boxes are a popular type of military-approved packaging for goods weighing up to 1,000 pounds.
What are the Basic Uses for ASTM-D6251 Plywood-cleated Boxes?
These boxes are specially created for light shipments of general goods and supplies, and the lumber used meets the requirements for ISPM 15. ISPM 15 stands for International Standard Phytosanitary Measure 15 and is a special guideline developed by the IPPC to prevent the spread of disease and insects. IPPC stands for the International Plant Protection Convention, and this agency felt the need to create this guideline because increasing amounts of diseases and insects were being spread to other countries and causing widespread damage to their ecosystems via international shipments. ISPM 15 requires that all shipping containers that are constructed of wood that meet certain criteria must undergo a specific sanitation process. Our ASTM-D6251 plywood-cleated boxes meet the criteria for sanitation according to ISPM 15 guidelines, so when shipping products in these crates, the shipments must be IPPC-HT stamped so that transport services will know the packages have been properly sanitized.
ASTM-D6251 plywood-cleated boxes are intended to be used as shipping crates for materials being sent to the military as well as overseas, and they meet all the specifications. These crates are either screwed or nailed shut, to ensure their security during transport.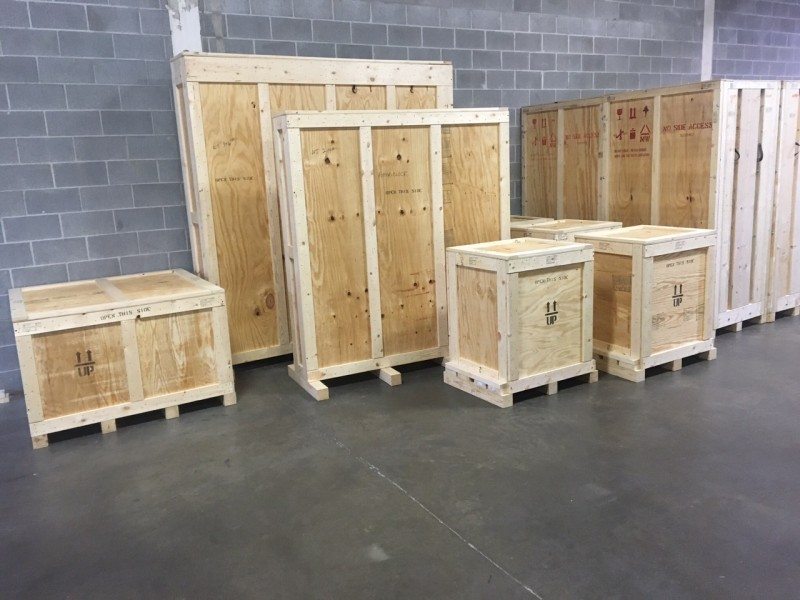 Where to Purchase ASTM-D6251 Plywood-cleated Boxes?
Your typical shipping store will not have these military-grade shipping crates available, and you have to find them at specialty sellers. One popular seller to purchase these special plywood-cleated boxes from is Kaiser & Johnson. Kaiser & Johnson has been in business since the 60s, and they're experts in the industry. They offer a supply of these shipping crates, in addition to any other materials that you might need. In fact, Kaiser & Johnson would be happy to handle all of your military and international shipping tasks for you, so your packages can be shipped properly and be on their way to their destinations without issues.