Wood Boxes and Crates for Sale

Our skidded wood boxes and crates are custom manufactured per the customer's size & weight capacity requirements. Custom wooden shipping containers can be built per the customer's engineered blueprints if required, or we can design and fabricate a container to meet your needs. We specialize in durable heavy-duty wood boxes and crates for extra large loads. We also manufacture military type boxes in accordance with federal specifications.
The most commonly purchased shipping boxes we manufacture are fabricated in accordance with ASTM-D6251 Plywood-cleated boxes (Formerly Fed. Spec. PPP-B-601), ASTM-D6256 Wood-cleated Boxes with Skidded, Load-Bearing Bases (Formerly Fed. Spec. MIL-B-26195), ASTM D6880 Crates, Lumber (Formerly Fed. Spec. PPP-B-621) and ASTM D7478 Crates, Lumber and Plywood Sheathed, Nailed and Bolted (Formerly Fed. Spec. MIL-C-104).Kaiser and Johnson also offers collapsible plywood-cleated boxes. These boxes come with pre-fabricated walls, bases & lids. The walls are attached to the base using metal spring-lock fasteners (Klimp fasteners). The only tool you need to assemble is a hammer to snap the fastener securely in place. The claw of a hammer is used to remove the fasteners. These boxes can be reusable and can ship knock-down (flat) to save on freight and space!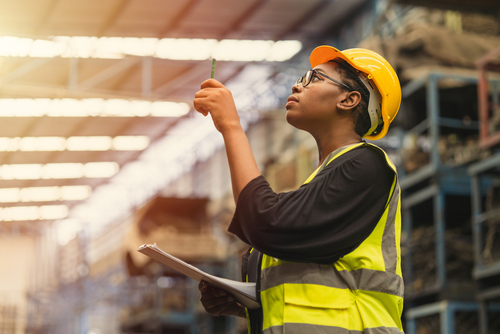 Shop Kaiser and Johnson Wood Shipping Crates
At Kaiser and Johnson, we offer wood boxes and crates that are always customized and manufactured to your specific capacity requirements. If you have engineered blueprints that you want us to follow, we can follow them for you. Or, if you would like us to design, customize, and fabricate a container to meet your needs, we can do that as well. Our specialty is heavy-duty wood boxes and crates. They have been specifically designed to handle large loads. In addition, we also manufacture military boxes based on federal specifications.
Furthermore, all of our shipping crates are manufactured from pine lumber. We kiln dry and heat treat our products to make them as strong and durable as possible. We are confident that no matter what you throw at them, they will stand up to the challenge. If you have specific requirements that you would like us to meet, we can work with you personally to make that happen. Count on our wood boxes and crates to protect your valuable orders while they are in transit.