Oversize Pallets/Large Custom Pallets
If your business will soon be shipping crates of goods to overseas and military customers, then you are likely aware of the numerous rules that the government has set forth regarding these types of shipment. The shipments must be packaged in appropriately sized crates that can hold the full weight of your shipment. If your crates aren't the appropriate size and can't properly accommodate the weight, then your crates will be rejected, and your customers won't receive their orders. It is especially important to seek the proper shipping equipment and supplies, and finding the appropriate materials for oversize and extremely large packages can be especially challenging.
What Exactly are Shipping Pallets?
Pallets are wooden pieces of material that are used to provide support for crates and other shipments that will be sent overseas and to the military. Pallets keep your shipments secured, significantly reducing their chances of becoming damaged during transport. For oversized and especially large shipments, you must obtain oversized pallets or have a large pallet custom made.
Pallets can be made from other materials aside from wood, including metal and plastic, but many shippers prefer wooden pallets because of their strength and durability. When sending oversized shipments overseas and to the military, durability is very important. If your pallet is damaged during transport, then it isn't going to be in any shape to properly protect your crate. Some shipments weigh in excess of 30,000 pounds, so sometimes plastic just isn't quite sturdy enough to handle such weight.
Metal pallets are quite expensive, which is why many shippers choose plastic or wood as alternatives. However, metal pallets are expensive for a reason, because they're reusable, easy-to-clean, extremely durable and able to accommodate oversized, extremely heavy items with no problem.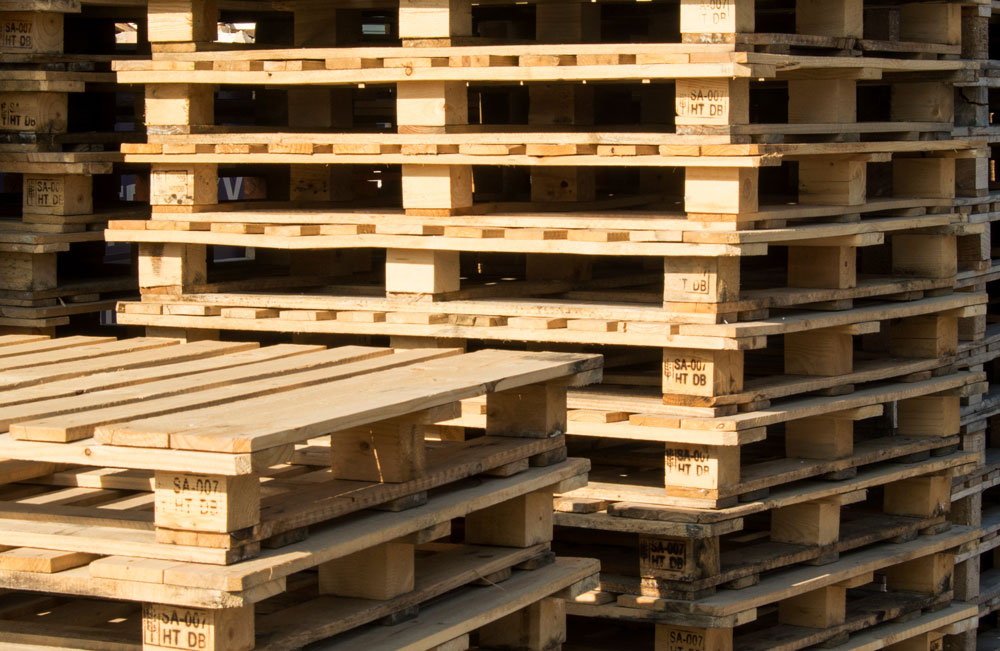 When Should Pallets be Used?
You should always use pallets when shipping large crates of goods, regardless of weight. Even in instances when you're shipping smaller, lightweight crates, pallets should be used. You don't want to take the chance on your shipments becoming damaged or destroyed.
Pallets make it easier to not only store your shipments during transport, but they also provide support for crates. Transport trucks don't always experience smooth rides, and the rough roads can sometimes cause crates to jostle around. Pallets help to secure shipments, preventing items from jostling around and potentially becoming damaged.